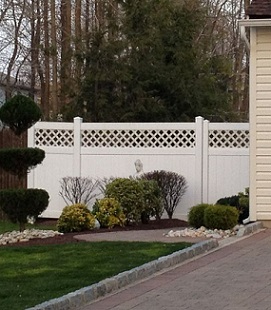 There are many different types of fences, and if you need or want a fence in New Jersey, Ace Home Improvements of Manalapan has you covered. Our team of experts installs wood, aluminum, vinyl and chain link fences, giving you options when you are ready to secure your yard.
A good fence can provide privacy, keep your pets from running loose, prevent accidents around a pool or even keep children from accidentally stepping on your plants in your garden. For all of these reasons and others, you may wish to consider adding a fenced area to your home.
If you already have a fence, call Ace Home Improvements for any type of repair job that you may need. We can replace missing boards, add a new gate or even repair storm-damaged fencing. No matter the fencing project, Ace is your number one choice.