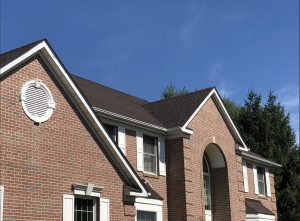 Your trim and gutters are the first part of your house that shows wear and tear. In fact, gutters should be replaced every 18 years. So when it comes time for gutter replacement, installation and repair, you can only go to the local experts who know home improvement like the backs of their sleeves: Ace Home Improvements!
Interested in our Gutter Guard Protection Systems, click here
Gutter Replacement & Installations
Serving the Central NJ area, Ace handles trim repair and replacement, as well as full gutter services such as:
Gutter replacement with seamless gutters
Gutter installation with hidden hinges
Xtreme Gutter guards
5" standard or 6" jumbo
White, brown or custom colors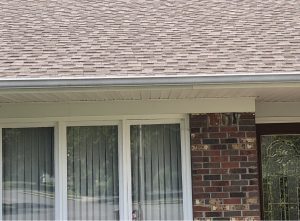 There are many home improvement shops—big and small, that claim to care for your gutters and trim with expertise and care, but for the past three-generations, Ace does more than claim. We offer personalized attention and high-level expertise, as well as the best products for your home, such as seamless gutters and the Xtreme Gutter Guard System, the best gutter guards and system out on the market and the only one that is patented and made of surgical grade stainless steel. From start to finish, we take meticulous care of your trim and gutters.
For trim services, we:
Do a full evaluation of your home
Replace rotted wood
Cover wood in aluminum or vinyl
Use vinyl soffits and cover wood in soffits, while cutting holes in the soffit to let air inside, which is great for your roof
Why replace your trim?
Trim adds character to your home and keeps good care of your roof. The holes we cut in the sofits allow air to circulate in your roof, which makes it a happy roof and you—a happy home owner!
Why Use Ace Home Improvements for Trim Replacement, Gutter Replacement & Gutter Cleaning?
Ace Home Improvement offers a variety of services for our customers needing gutter cleaning, repair and installation.
1- Gutter Cleaning
2- Gutter Repair & Replacement
3- Gutter Installation
4- Gutter Guards
So why choose us?
We will give you a FREE, no obligation estimate and evaluation of your gutters
We measure and install gutters and gutter guards on the spot
We sell the Xtreme Gutter Guard System—the only patented surgical grade stainless steel gutters that are built to last on your home
The Xtreme Gutter Guard system has a warranty for 20 years so you'll never have to clean gutters again
We offer gutters in a variety of colors and sizes
We install gutters using hidden hangers—not the spike method, in order to make them look better and perform well
Our seamless gutters and leaders are custom made to fit to your home, perfectly.
Visit our showroom or call 732-333-6144 today to see the difference Ace Home Improvements will make for your home, for a lifetime.
Gutter Guard Protection Systems